Photos from Ralph Cooke's Adventures
Zig Zag Railway Re-Opening
Childhood Memories Remain on Track
Rail is now available for purchase to club members for $20.00 per 3.6m (12ft) length. Contact Daphne on 0418 430 824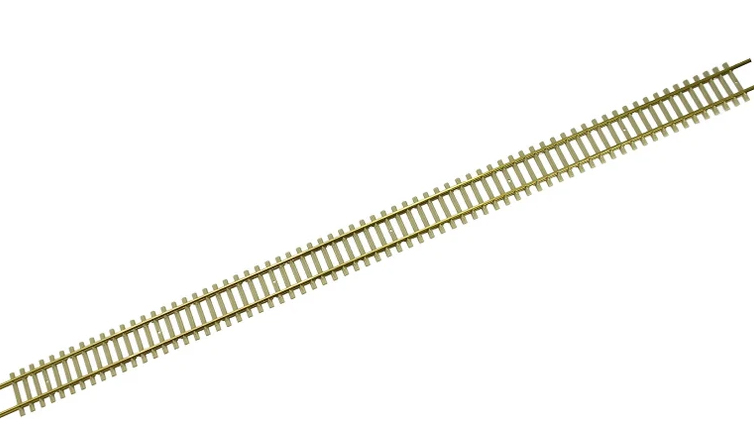 Artwork by Janet Taverner
At our Running Day in Greenwich we had the pleasure of viewing a collection of beautiful artwork which is owned by Simon and Julie.  Their latest addition is artwork by Janet Taverner.
The pieces shown are titled 'The 7 Continents' and are presented on aluminium. These and other beautiful pieces can be viewed on her website: Janet Taverner.
Steamfest (Photography Peter Sansom)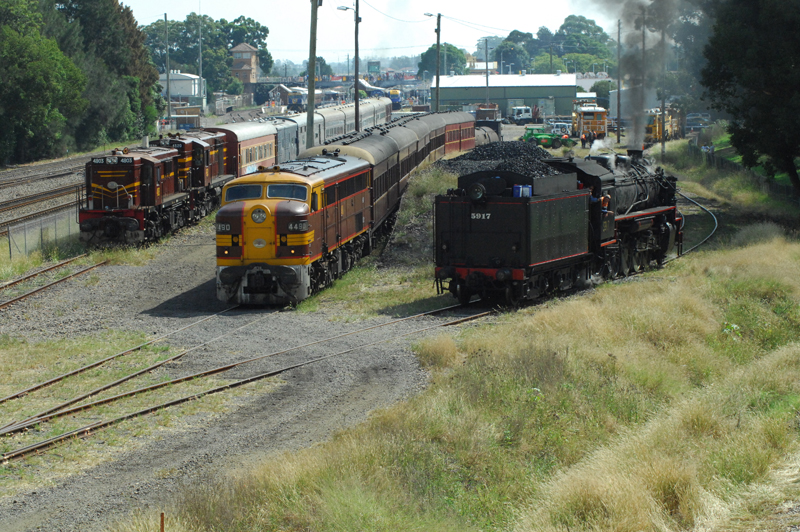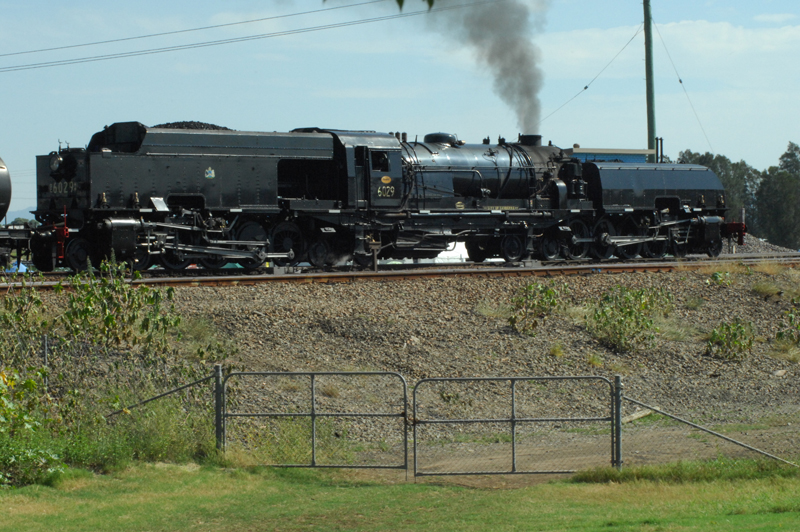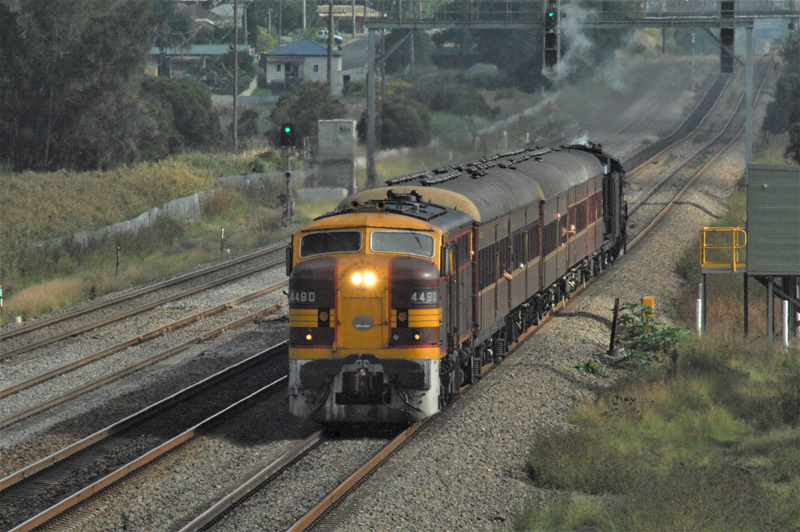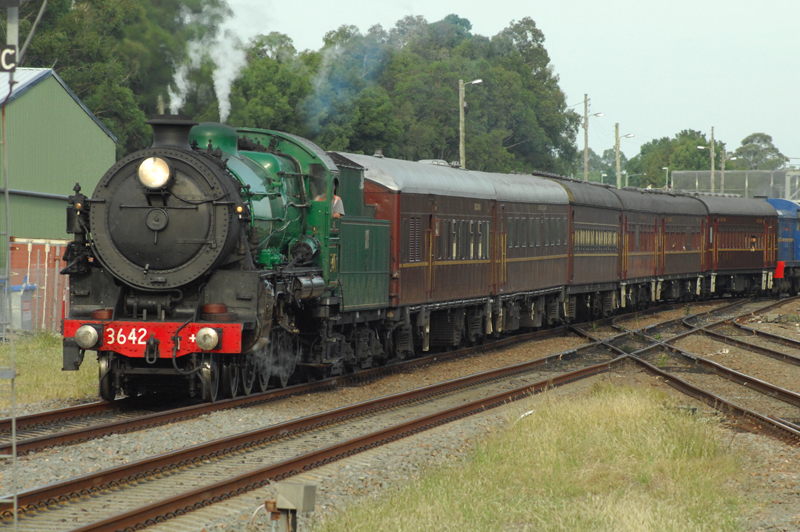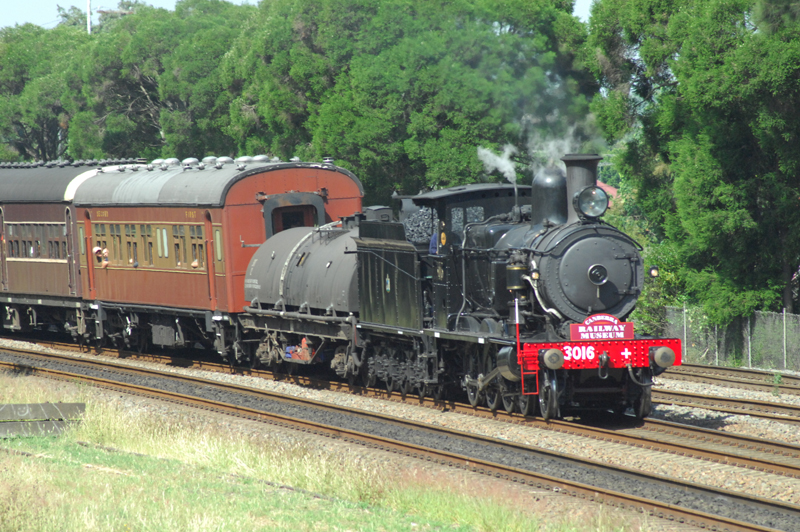 How Models Trains are Made
John Beaumont found this YouTube video and felt it would have to be the most detailed documentary of how model trains are made, when you see all the different processes it explains why they are expensive.
The track is made in a different factory, no high tech there, all old fashion hand machines, makes me grateful that I did not have to make rail joiners!
Simon's railway is getting a facelift with new extensions under construction which are hoped to be installed in time for the April Running Day.
Besides working on his railway layout Simon enjoys travelling the world when possible, as shown with photos and videos of Chicago, USA below.
Shearwater Siding Model Railway in Lockdown 2021
Amazing what you can achieve with time on your hands!
With more time at home, a flying visit to Pamak Hobbies for some track joiners, also of course the essential Bunnings visits for hardware and Jaycar for electronics bits. Great progress has been made on the SSMR BBQ Line extension. Treated timber and club rail had been delivered earlier in the year, so it was now time to get cracking. Thank you to Simon Ford for the LGB R3 points and Pamak Hobbies for the Club Raffle vouchers put to good use on the expansion.
The track has been extended from previous dead end North and East spurs below the deck. Bridge abutments were built on the southern side to support removable bridge section constructed last year and to be further embellished. Three tracks run behind the BBQ of various lengths and now running trains on the new track I can see where additional tracks in the future would be advantageous. An old tree stump used to support a shade sail needed to have part of its trunk trimmed to allow the track to pass before finally reaching the section along the northern fenceline. This section is constructed of a pair of old aluminium sections that supported our previous solar panels installation, and I could see a repurpose use for them as soon as they came off the roof. Ripping down treated pine sleepers to fit in between the aluminium sections created the track bed for over five metres. This is constructed in three sections so that part can be removed to enable grass cutting to occur fairly unimpeded. The track finally connects to the section sitting on the deck northern stairs landing. This has been rebuilt using treated pine rather than old warped pallet timber and is semi permanent  but can be removed if required.
Electrical and electronics were then added for points control and position feedback to the Lenz DCC system. TrainController software was updated with new track and equipment components and further software development for schedules and fine tuning is ongoing.
Please enjoy the images below for more information, a picture is worth a thousand words and raises many more questions. (Click on the small grey square in the top right corner for larger images)
3801 Tour with Ralph Cooke
Ralph had the pleasure of a trip to Blayney on the 3801 in June, 2021.
Tour started from Lithgow, went to Blayney (quite quickly) and then came back to Bathurst (in reverse). Weather was almost as interesting as the train. Please enjoy the photos of the trip.
Click on the small grey square in the top right for larger images
Join the Garden Railway Club of Australia to meet the members to obtain more information on their layouts and interests in G Scale model trains and some of the big ones!